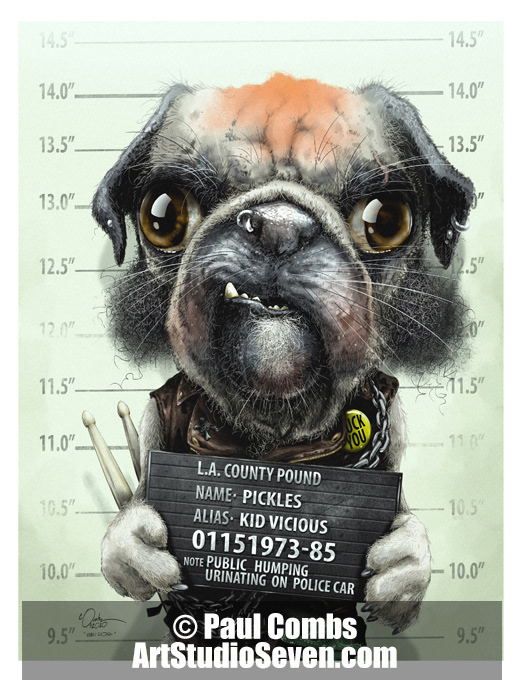 BAD DOG!
Pickles was the perfect pet; gentle, playful, and loving – or so they thought. Ousted from his suburban Indiana home at an early age, he succumbed to his unruly rebellious nature. Violently obsessed with drums, drugs, and bitches; he began living a life of raucous partying and fighting. Now calling himself Kid Vicious, he bounces from band to band where he is known for his quick sticks, quicker temper, and bad attitude. No stranger to the pound, Kid Vicious has a profound knack for getting himself into a pickle!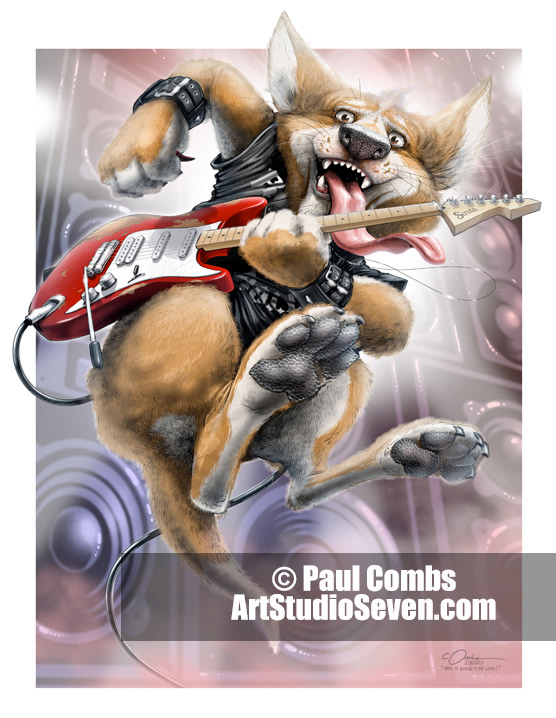 THIS IS GOING TO BE LOUD
Rock and Roll is not just music; it is a lifestyle, an attitude!
Rock and Roll is about rebellion and living as you please!
So, unchain your life and turn it up.
Turn it up loud!
NO CHAINS ON ME!
Before he found music, Snuff knew nothing but heartache and pain! Endlessly chained on a short leash to a backyard crate, exposed to the elements and poorly fed, he never had much hope of escaping his living hell. His only comfort came when his abusive owner would play music so loud that the neighbors would scream in protest. Music would lift him beyond his bindings and into a universe of freedom and wonder.
After years of torment, Snuff broke free of his chains and swore to never be bound by them again! It wasn't long until he found salvation through his own music, channeling the pain, hurt, hunger, and rage into lyrics that spoke of freedom and boundless expression. And though he has reached the liberation of his past and the fame that comes with being a star, he is an advocate for abused animals everywhere and relentlessly fights for their release to this day!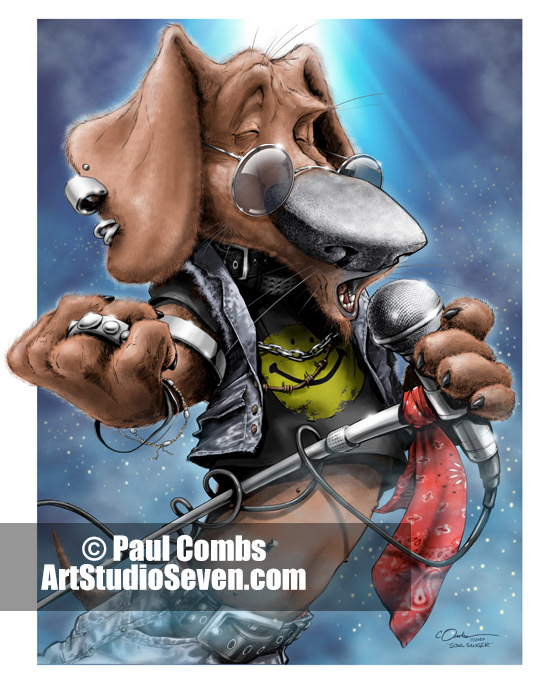 SOUL SINGER
JoJo always knew he'd be a star! He came from a very musical family and grew up on Broadway and in opera houses. JoJo attended the prestigious Howlliard School of Musical Arts hoping to follow in his mother's pawprints and sing in all the top shows, but that all changed when he heard Scratch'n Sniff, by the Barking Heads – he knew he wanted to rock! To his family's dismay, JoJo dropped out of school and joined an upstart band who were looking for the missing magic of vocals – the rest is rock history. With seven gold albums to their credit, Junkyard Bone has given JoJo the star he always knew he'd have.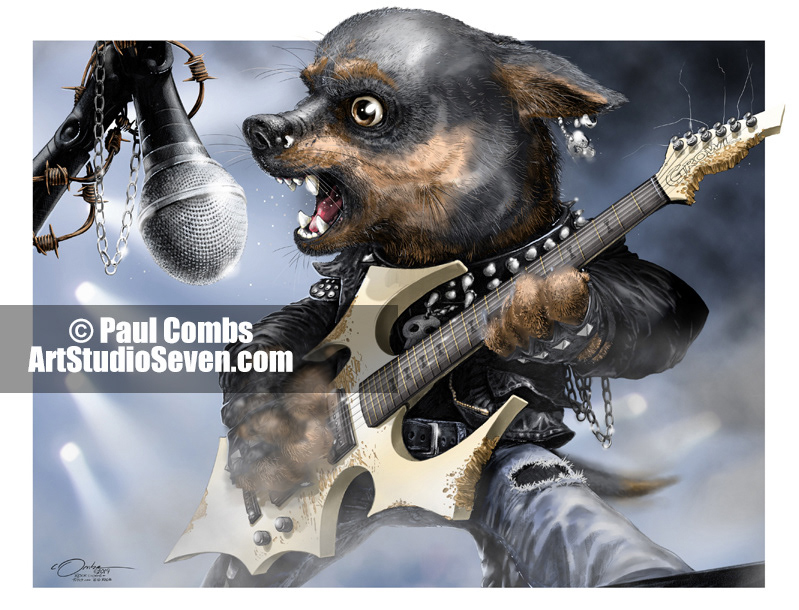 TITO and BIG RAGE
Tito learned quickly that it's a dog-eat-dog world and that he needed to be tough to survive as a little unknown dog in a big, big world. Alone, hungry, and mad at the world, he discovered early that he could channel his anger through playing guitar – and writing angry songs with spirited lyrics. He formed Tito and Big Rage which topped the charts with their first hit Mange My Mind, and sell out stadiums around the world. Now, everyone wants a piece of Tito, and are frequently bitten for their efforts!